PORN GAME: BEGINNINGS VERSION 0.1.1 BY EASYMUSE
Genre: 3DCG, Animation, Digital Novel, Flash X-Ray, Group sex, Oral sex
Censorship: Is in game (games) of distribution
Edition type: Informal
Tablet: It isn't required
File size: 548 MB
Language Game: English
System Requirements: CPU Pentium 4 or greater
Memory 3684MB or greater
HDD 3000MB or greater
Actress: Nikky Thorne
Censored: no
Password: 123456
Overview:
You make decisions for the main character.
You get to watch the antics unfold and make choices in spots each chapter that will carry through from game to game allowing different paths!
This will be an ongoing series where new characters will be introduced in each chapter, though not all will be recurring roles. There will be some core characters that will be in each chapter who will be influenced by the decisions you make along the way!
​
v0.1.1
Updated 'Preferences' menu to allow selection from 4 different fonts. This is accessible via the game launch window or from gameplay by hitting 'Esc' and going to 'Preferences' to choose.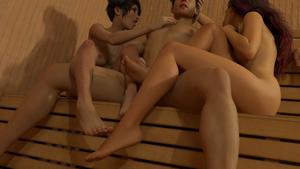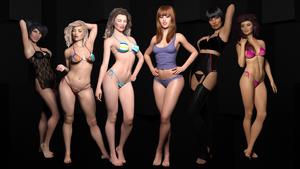 k2s.cc/file/0c111f8562901/Beginnings-1.0-win.zip
filefox.cc/dqk2ns3t23c5/Beginnings-1.0-win.zip