New Path from Drunknescafe Adult PC Game
Genre: 3DCG, Animation, Digital Novel, Flash X-Ray, Group sex, Oral sex
Censorship: Is in game (games) of distribution
Edition type: Informal
Tablet: It isn't required
File size: 1000 MB
Language Game: English
System Requirements: CPU Pentium 4 or greater
Memory 3684MB or greater
HDD 3000MB or greater
Actress: Nikky Thorne
Censored: no
Password: 123456
As she is grown up with a mentality that male have is the strongest gender.
Is used to use her body to tease and play with males to get her will. And use her innocent to play with or get her will.
Since she works as a waitress/bartender she is used to customers groping and talk about her body in front of her. Sometimes she fights back other times she surrenders to the harassment. As the story continue, she can develop an Exhibitionist side as a treat. Since she sometimes loves to show her body at her premises. She lost her virginity to the local high school football team captain.
The female protagonist have always been good at sport and have a good fysisk. Since there isn't any gym at the Village she often runs in the Woods with her adopted brother. After the run they can go to the lake to cool down in the water.
Protagonist have never been good at school where she often have been turning on her chair as the class continues. Talking to classmates to get the day goes faster.
A natural submissive side is there but the player can choose to play more dominant.
0.08C Bug fix.
· Bus route from beach.
· Stat error on playing basketball fix.
· Stat error on watching basketball fix.
· Jogging with Brian fix (again, forgot to remove one line)
· Fix some bugs on the beach. (C event take of bikini top, smaller events)
· Item Umbrella now in Perry's store and works correctly (For dose that having trouble with the weather)
· If you can't enter Perry's store after getting brain the job. Talk to Brian added a line of code to open the store as normal.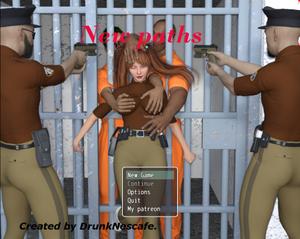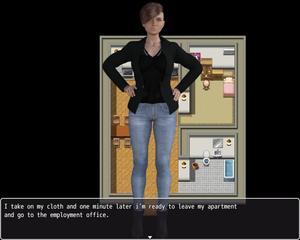 k2s.cc/file/f13aefe64e75f/New_paths_0.08a.part1.rar
k2s.cc/file/b1145d9a448fb/New_paths_0.08a.part2.rar